Comprehension Skill


​

Author's Purpose- The author's purpose is the reason the author writes something.

To persuade a reader to do something.
To inform the reader of something interesting
To entertain the reader with something enjoyable
To express emotion about something important to the author.

Your child should be able to think about the author's purpose for writing the text.

Comprehension Strategy

Predict and Set Purpose-good readers decide ahead of time why they are reading a book or passage.
​
Your child should explain why they are reading something and what outcome or result they expect to gain from it.

Phonics

Consonant Blends
​squ, spl, thr, str​
Click on this week's spelling words slideshow to familiarized yourself with each word's meaning. Use this to help you while writing your sentences for each week.
---
---

Reading Comprehension

Click on the link below to quiz yourself on how well you comprehended the story Tops and Bottoms.
---
---
Here is a matching game to test whether you have mastered this week's vocabulary.
---
See how well you know this week's Amazing Words below.
Powered by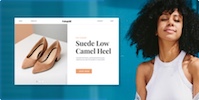 Create your own unique website with customizable templates.