Comprehension Skill

Generalize
When you read about how several things are alike in some way, you can make a general statement about them.

Your child should be able to use words like most, many, all of or few to make generalizations.

Vocabulary

Unfamiliar Words
Context Clues

Phonics

Irregular Plurals

Writing Conventions

Singular and Plural Pronouns
Click on this week's spelling words slideshow to familiarized yourself with each word's meaning. Use this to help you while writing your sentences for each week.
---
---
---
Here is a matching game to test whether you have mastered this week's vocabulary.
---
See how well you know this week's Amazing Words below.
1. mock
2. idle
3. potential
4. ecstatic
5. thrill
6. audition
7. necessary
8. result
9. succeed
10. verge
11. rise
Powered by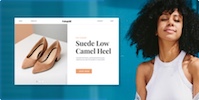 Create your own unique website with customizable templates.