Comprehension Skill
​
Draw Conclusions- The details and facts you read and what you already know will help you to draw conclusions about the text.

​Your child should be able to use what they know and what they read to form opinions or decisions about the writing.

Comprehension Strategy

Questioning-Good readers ask themselves questions as they read to better understand a text.
​
Your child should ask questions like, "Why is this happening?" or "Do I agree with this?" to better understand what they read.

Vocabulary
& Phonics

​

Compound Words

Quiz

Character Traits

Observation:
Prudy is ________ .

Evidence:
"Insert Quote"
​
Analysis:

Prudy is ________ because _________ .
Click on this week's spelling words slideshow to familiarized yourself with each word's meaning. Use this to help you while writing your sentences for each week.
---
---

Reading Comprehension

Click on the link below to quiz yourself on how well you comprehended the story Prudy's Problem.
---
Here is a matching game to test whether you have mastered this week's vocabulary.
Here is an additional
quiz
you can take to practice the vocabulary for this week.
Powered by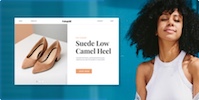 Create your own unique website with customizable templates.