Main Idea and Details
​
The main idea is the most important idea expressed about the topic.

Details are the sentences used to give more information about the main idea.

Your child should be able to identify the main idea and 2-3 details in a passage.

Comprehension Strategy

Monitor and Clarify

Good readers stop as they are reading to make sure they understand what the author is writing about.

​Your child should stop every few paragraphs to check for understanding and reread a passage as necessary.

Vocabulary Strategy

​Synonyms

Phonics
​
Syllable Patterns
V/CV, VC/V

If the first syllable of word ends in a vowel, then you hear the long sound of that vowel.
ex: fe/male
"long e sound"

If the first syllable ends in a consonant, then you hear the short sound of that vowel.
ex: pan/ic
"short a sound"

Practice:
broken, silent, salad, tulip, rapid, frozen, music, camel, final, & lemon

Writing Conventions

Proper and Common Nouns


Click on this week's spelling words slideshow to familiarized yourself with each word's meaning. Use this to help you while writing your sentences for each week.
---
---
---
Here is a matching game to test whether you have mastered this week's vocabulary.
Powered by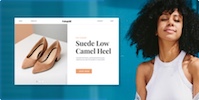 Create your own unique website with customizable templates.