Name:
Jessica Reed
E-mail (preferred): jmreed10@cps.edu
Classroom: 100
Website: msreed100.weebly.com
About Me
I am thrilled to be teaching
3rd grade
this year and am looking forward to getting to know you all. I have created this classroom website to keep my students and parents up-to-date with important documents regarding 3rd grade, homework, and for easy access to links needed throughout the year. Before you explore the site, I will take this opportunity to tell you a little bit about myself.
I was born and raised on the Southside of Chicago and knew from a young age that I wanted to become an educator. I graduated valedictorian at Kelly High School, then went on to DePaul University where I graduated with a B.A. in Education. I recently completed my Master's in Bilingual/ESL education at the University of Illinois at Chicago.
​I have high expectations for your child and ask that you stay up to date with their grades and attendance by checking parent portal weekly. Also, please make sure you check with your child about any papers sent home to keep yourself up-to-date with school notices and documents that need to be signed. Please feel free to email me with any questions or concerns at
jmreed10@cps.edu
or use the contact form on this website.
Expectations This Year
Be Punctual
School begins at
7:45 am
sharp. Students coming in after this time will be marked tardy.
Make sure you arrive to school by
7:40 am
to avoid being marked tardy.
3 Tardies will result in a call home per offence
5 Tardies will result in a call home from the office and a detention.
See Attendance Contract for more details
Uniform Policy
Students must wear
navy blue pants
&
blue collared polo
(white undershirt permitted for cold weather).
Sweats are permitted only when the students have gym.
No hoodies or logos on uniforms are allowed.
Behavior Policy
Students are required to follow the rules of the classroom, but when an infraction occurs students are subjected to receive a GREEN slip. On this slip, students will be required to explain their violation, reflect, and come up with possible solutions he/she could have done differently to prevent the violation.
3 GREEN slips = 1 PINK slip
Pink slips require administration to get involved.
Recess
Recess is from 11:55 am – 12:17 pm. Students are responsible for following the rules of the playground to ensure their safety and the safety of others.
Restroom Procedures
If you have an
EMERGENCY
and need to go during class, you may ask the teacher.
Every minute of instruction is crucial to learning; therefore, avoid leaving class when possible.
Be mindful of the fact that you are taking a partner, so they are missing instruction too!
Grading Policy
Letters grades will be determined by the following scale.
A – 90%-100%
B – 80%-89%
C – 70%-79%
D – 60%-69%
F – Less than 60%
Classwork
Students will have enough time to work on classwork and turn it in. Late work will be docked 5 points from the final grade.
In the event of an assignment not turned in, students may be kept in from recess to complete with me (only with parental permission, check box at the bottom to give this permission). If permission is not given, it is the responsibility of the student to complete unfinished work to avoid missing grades.
Homework
Please make sure your child has their homework completed every night (check agenda). Homework is 10% of student's grade. The homework plays a crucial role in preparing students for classwork and assessments.
Cheating
There is
ZERO TOLERANCE
for any form of cheating in our classroom. It is considered cheating whether you are the receiver or the giver of information on classwork, homework, tests, or quizzes.
Absences and Make-up Work
If a student is absent bring a signed note the following day detailing the absence, to avoid being marked unexcused. Students are responsible for making up any missed work due to an absence. Parents can request homework at the beginning of the day and pick it up at the end of that day. Students will have 2 days to turn in absent work without penalty. After 2 days, it will be marked a 0.
Field Trips
If a field trip is scheduled, 3 chaperones will be permitted on a first come first serve basis. If selected to be a chaperone, you must help monitor the whole class or be enlisted to watch a small group of students. In case of an emergency, notify the teacher immediately.
Substitute Procedures
Respect the substitute teacher's directions and rules, even if they diverge from ours.
Be as helpful as possible.
Work not turned in will result in a zero.
Fill Out Syllabus
Please provide both an email and the phone number on the form I can best reach you at to make communication easier this year concerning your child.
Print Student Name: __________________________________
Parent's/Guardian's Name _____________________________
Parent's/Guardian's Email _____________________________
Parent's/Guardian's Phone # ___________________________
Check the box to give permission for your child to stay in for recess if they fail to turn in an assignment. Will only be considered with signature.
We have
read and accept
all expectations of Ms. Reed's course information and procedures. The student, parent, and teacher will always work as a team to ensure the highest level of success for the student!
Closing


Pay School Fee 30$
Scholastics Story Works Jr: $7.85
Time for KIDS: $4.50
Turn in syllabus
Will only accept money in envelope with exact amount
Include child's name, what you are paying for, and date.
Thanks for coming :)
Powered by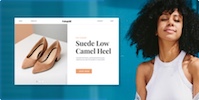 Create your own unique website with customizable templates.