Comprehension Skill

​Author's Purpose

The author's purpose is the reason an author has for writing.

Your child should be able to explain the difference between informative, persuasive and entertaining writing.

Comprehension Strategy

Story Structure-the arrangement of the story from beginning to end.

Your child should use the events from the beginning, middle and end to help them retell or summarize the story.

Vocabulary Strategy

​Prefixes and Suffixes

Phonics

Vowel Diphthongs
​ou, ow, oi, oy

Your child should be able to recognize that vowel diphthongs make one sound.

Writing conventions

Compound Sentences

Your child should be able to combine sentences together using and, but, or or.


Click on this week's spelling words slideshow to familiarized yourself with each word's meaning. Use this to help you while writing your sentences for each week.
---
---
---
Here is a matching game to test whether you have mastered this week's vocabulary.
Powered by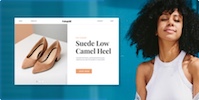 Create your own unique website with customizable templates.