Vocabulary

Context Clues
​Unfamilar Words

Phonics

Vowel Pattern
ei, eigh

Writing Conventions


Comparative and Superlative

Adverbs

A word that can tell when, where, or how something happens.
Adverbs can come before or after the verbs they describe.
Adverbs that tell how something happens often end in the suffix -ly.

Comparative and Superlative Practice
Click on this week's spelling words slideshow to familiarized yourself with each word's meaning. Use this to help you while writing your sentences for each week.
---
---
---
Here is a matching game to test whether you have mastered this week's vocabulary.
---
See how well you know this week's Amazing Words below.
1. Nutrition
2. Calorie
3. Flavor
4. Spice
5. Nutmeg
6. Grumble
7. Allergic
8. Wholesome
9. Grate
10. Agent
Powered by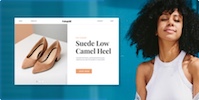 Create your own unique website with customizable templates.