Comprehension Skill


Sequence

To sequence the events in a story, tell the order in which events happen. Look for transition words such as:

First

Next

Then

Finally

Vocabulary

Compound Words

You may come across a long word when you are reading. Look at it closely. Do you see two small words in it? Then it is a compound word. Use the two smaller words to determine the meaning of the larger word.

Phonics

Vowel Pattern
a, aw, au, al, augh, ough



Writing Conventions
Adverbs

A word that can tell when, where, or how something happens.
Adverbs can come before or after the verbs they describe.
Adverbs that tell how something happens often end in the suffix -ly.
Click on this week's spelling words slideshow to familiarized yourself with each word's meaning. Use this to help you while writing your sentences for each week.
---
---
---
Here is a matching game to test whether you have mastered this week's vocabulary.
---
See how well you know this week's Amazing Words below.
1. Native




2. Homeland




3. Aspect




4. Advantage




5. Habit




6. Sponsor




7. Impolite




8. Manner




9.

Conscious


10. Insult
Powered by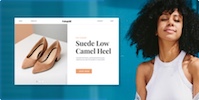 Create your own unique website with customizable templates.