Comprehension Skill


Cause and Effect

A cause tells why something happened. An effect is what happened.

​

Your child should be able to use words like because and so to establish a cause and

effect relationship.

Cause and Effect PracticeMore PracticeQuiz

Vocabulary

Prefixes and Suffixes

Phonics

Consonant Blends
​wr, kn, gn, st, mb

Writing Conventions

Irregular Verbs
Click on this week's spelling words slideshow to familiarized yourself with each word's meaning. Use this to help you while writing your sentences for each week.
---
---
---
Here is a matching game to test whether you have mastered this week's vocabulary.
---
See how well you know this week's Amazing Words below.
1. origin
2. appreciate
3. relationship
4. birch
5. centipede
6. dew
7. behold
8. cedar
9. border
10. preserve
Powered by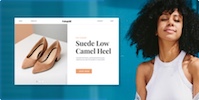 Create your own unique website with customizable templates.