Comprehension Skill


​Main Idea and Details

The main idea is the most important idea expressed about the topic.

Details are the sentences used to give more information about the main idea.

You should be able to identify the main idea and 2-3 details in a passage.

Finding the Main Idea

Comprehension Strategy
​
Text Structure

Good readers look for how a text is organized to help them understand the information.

You should look for writing structures like descriptive writing, cause and effect relationships and compare and contrast formats.

Vocabulary

Unfamiliar Words

Phonics

Consonant Digraphs
​sh, th, ph, ch, ng
​
Click on this week's spelling words slideshow to familiarized yourself with each word's meaning. Use this to help you while writing your sentences for each week.
---
---
---
Here is a matching game to test whether you have mastered this week's vocabulary.
---
See how well you know this week's Amazing Words below.
Powered by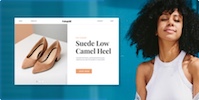 Create your own unique website with customizable templates.